Managed Digital Campaigns
Digital Advertising Made Simple
Starting a digital campaign can feel overwhelming, and validating campaign results can seem impossible. So we created Managed Digital Campaigns to help you quickly and easily add digital advertising to your organization's outreach efforts.
Whether your goal is finding new customers, driving conversions and reactivations, retargeting recent site visitors, or co-targeting users from your offline marketing campaigns, Wiland can help you achieve the best possible digital advertising results.
One Stop. Big Success.
Wiland listens to your objectives, builds the perfect custom audience, and purchases media across multiple channels to get your programmatic campaign off the ground. While your campaign is live, we optimize your media spend to maximize ROI, and then provide detailed analysis after the campaign to validate its effectiveness.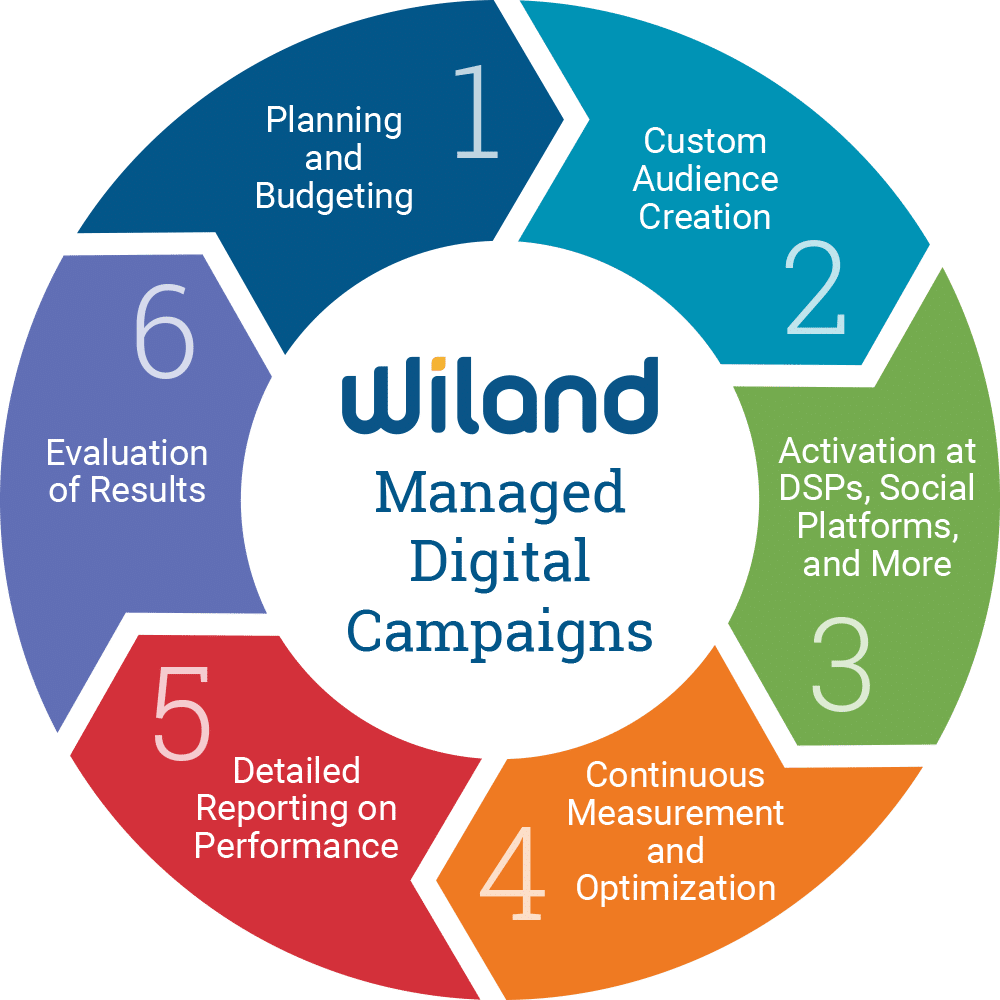 The result? Digital campaigns that outperform all others. KPIs crushed. And full transparency regarding every advertising dollar you spend.
Digital Campaigns Have Never Been Easier
Don't have digital audiences to target?
No problem—with massive amounts of first-party spending data, Wiland is the leader in custom audiences that drive high-performance campaigns.
Never purchased digital media before?
Don't worry—Wiland's experienced campaign pros will help you make smart digital media buys across multiple platforms, channels, and devices.
Need proof that your marketing spend is working?
No sweat—Wiland reporting tracks every dollar spent and provides detailed insights about your campaign's success.
Activate Ads in Every Channel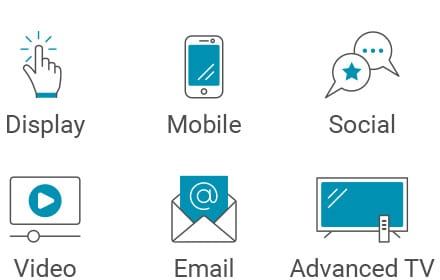 Working with Wiland, we have seen our prospecting program grow beyond our expectations."

Executive Director of Integrated Marketing
Ready to Launch?
Our dedicated team of experts can show you how easy it is to reach new audiences with your own digital advertising campaign.