How to Find the Right Enhancement Data Partner
So you're ready to make data a bigger part of your marketing strategy. The next step? Finding a qualified data partner. But how do you evaluate potential data providers capable of enhancing your current data? How can you know you've found a fully qualified data source to help you achieve your marketing objectives?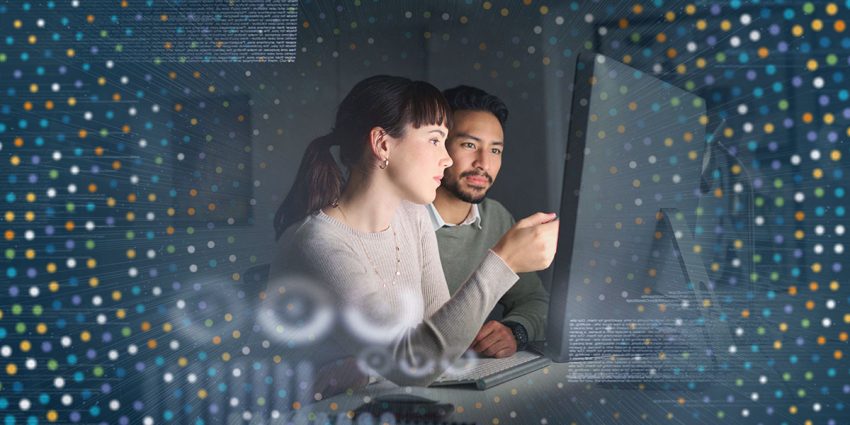 For marketers seeking to achieve their strategic objectives by enhancing their first-party data assets, collaborating with a data partner is essential. But how can marketers know that they are selecting the most qualified data partners? We spoke with Wiland VP, Data Success Dennis Smith about the state of data enhancement today and what marketers need to consider when choosing a data partner.
"After nearly 30 years in the data business, I see marketers looking to use data to do many of the same things as they were decades ago," says Dennis, "but they now have more data than ever to work with. Advances in technology and the variety of channel interactions between brands and consumers are generating a lot more first-party data. But the best marketers understand that third-party data also plays a critical role in enhancing their understanding of their customers and prospects in order to maximize growth opportunities."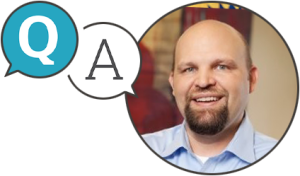 Dennis Smith
Vice President, Data Success
What are you hearing from marketers who are trying to make more data-informed business decisions?
"Over the last few months, I've spoken with many marketers across a number of industries who are trying to understand their customers better. Some are just starting out—assessing internal data sources, identifying gaps, and building roadmaps to acquire additional data. Others are farther along in their journey and are implementing CDPs, creating analytic environments, or exploring the use of safe room or data sharing platforms. As they develop these data strategies, they are seeking guidance about what to look for in an enhancement data provider—a partner that can provide them with the data that they need to better understand their customers and prospects and market to them more effectively."
The best marketers understand that third-party data plays a critical role in enhancing their understanding of their customers and prospects in order to maximize growth opportunities.
What are the most critical areas companies should focus on when considering an enhancement data partnership?
"Data privacy, competency, and compliance are at the top of the list. When it comes to data privacy in particular, some enhancement data partners talk a good game, but that's not enough. In today's world of evolving data privacy laws, new regulations, and data stewardship obligations—with hefty fines and serious PR risks for getting it wrong—it's paramount that any data partner you work with has people at the highest level of the organization establishing strong internal policies around data privacy and compliance."
"Data partners should be active in industry advocacy groups and tuned in to the types of regulations that state, local, and federal lawmakers are contemplating. Your data privacy compliance is dependent on the privacy compliance of your data partners. So this should be a top priority when considering an enhancement data partnership."
You mentioned partners and partnerships a number of times. How important is working together with a truly collaborative partner?
"Good collaboration is easier said than done. The data you acquire has to have measurable incremental value, but it's not just about the data. It's about the people you work with. The best data partners have great client-facing people with deep experience in providing data-driven solutions across a variety of industries. The people who build, update, innovate, and deliver data products need to be competent and comfortable working with all types of data. You're not just buying data—you're establishing and investing in a long-term relationship. That's why you need a highly experienced team with the credentials to prove it. Their experience should be validated by high client retention rates, glowing customer testimonials, and a legacy of ethics and excellence over a long period of time."
Your data privacy compliance is dependent on the privacy compliance of your data partners. So this should be a top priority when considering an enhancement data partnership.
How do you differentiate the best data providers from among the rest?
"Diversity of sources is a key measuring stick. Most data providers have a small number of sources or types of data that fuel their offerings. Demographics and lifestyle-type data is ubiquitous in the industry, so there are hundreds of providers who offer that. There are also hundreds of providers that specialize in niche areas like life event or social media signal data. However, the best data partners build their products from a wide and diverse variety of types of data. Partners whose data solutions are truly superior are those that incorporate individual-level transaction data. These signals are the most powerful for predicting the future spending behaviors of your customers and prospects."
How do data providers' methods differ when it comes to engineering their enhancement data?
"Not all data products are created equal—even if they're built from comparable data from similar sources. There are many different approaches that providers take in bringing their offerings to the market. Some simply white label or license another provider's assets. Some use rudimentary matching techniques to cobble together a product from a few sources. Some are actively working to minimize the cost associated with building data products, resulting in fewer inputs, lower coverage, and less value for their clients."
"The best data partners have built robust 'data factories' with massive identity graphs underpinning their solutions. They invest in acquiring data from diverse sources and have sophisticated logic for bringing all of this information together in meaningful ways. These leading companies also use machine learning, AI, and predictive data science to analyze the data and create highly valuable, unique data elements that their clients can use to solve a number of marketing challenges."
The discussion in the data marketplace is turning to quality over quantity. How does the choice of a data partner reflect that?
"As a marketer looking for the best data partner, you should act as if you're from Missouri, 'The Show-Me State.' That's to say, when a potential partner says 'our data is the best for you,' your answer should be, 'Show me.' The best data partners are receptive to tests and scrutiny. Quality in the data world has a number of dimensions, including accuracy, recency, coverage, and match rates. When choosing a data provider, it is important to evaluate each of these dimensions thoroughly. This usually entails sending over a portion of your customer records, letting the partner perform their match and append, and then taking a period of time to analyze the data. The savviest marketers employ the use of 'truth sets' to compare a known population to the data that the partner has appended. They look at element fill rates for coverage gaps. Many data-driven marketers will rebuild existing models—acquisition, prospect, lapsed, cross-sell/upsell—to understand the lift gained by acquiring the data. It's a rigorous process that results in better business decisions. The best data partners will not shy away from this type of testing and validation."
Any final thoughts as you reflect back on three decades in the data business?
"Understanding people in a deeper way across multiple dimensions has never been more critical to marketing success. Brands have gotten the memo about growing first-party data, and they are responding in creative ways. But it has also never been more important to enhance that information with third-party data from reputable data partners. And…if you're looking for a data partner that checks all the boxes above and then some, please reach out to me. I know a provider that fits the bill."
Tags: data collaboration data privacy enhancement data first-party data third-party-data