4 Ways to Improve Digital Performance Using Direct Mail Principles
Direct mail's tried and true best practices hold the key to improving digital campaign performance.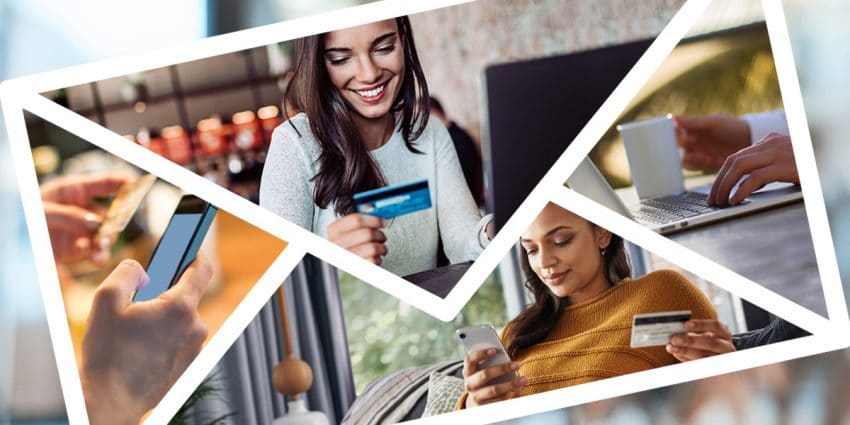 Direct mail remains a proven marketing channel that produces great results. And in our age of declining attention spans and digital media overload, direct mail stands out to consumers for its personal, tangible touch. Meanwhile, it stands out to marketers for how well it enables precisely targeted campaigns that can be tracked and measured for response.
But what if digital advertising—a more affordable channel—could be targeted with much the same accuracy and precision as direct mail? Admittedly, digital advertising response rates pale in comparison to those of direct mail. But what if programmatic ads could be more accurately targeted by using direct mail best practices of data-driven audience creation and segmentation?
Here at Wiland, we believe we've cracked the code on bringing the precision of direct mail marketing to digital advertising. By leveraging massive consumer spending data, we are helping marketers achieve better response rates, lower customer acquisition costs, and higher return on ad spend in their digital campaigns. Here are four of the ways we're doing it.
1. Audience is Everything
The digital landscape is complex and ever-evolving. But it still boils down to getting the right message in front of the right consumer. Digital advertising is just like any other targeted marketing, and starting with a finely tuned audience built using the most relevant consumer spending data is the key to campaign success.
That's because the best predictor of consumers' future transaction behavior is their past transaction behavior. At Wiland, we have assembled the largest set of first-party individual-level U.S. consumer spending data and interest-intensity data ever integrated into one platform. These signals are then analyzed using advanced machine learning to produce models that drive higher response rates and acquisition of high long-term value customers.
This massive data resource fuels the creation of fully custom audiences tailored to meet a brand's specific campaign goals, bringing direct mail-like precision to digital advertising campaigns.
2. Segmentation = Optimization
Digital advertising costs a fraction of what direct mail does, which means that brands can affordably dive further into an audience list without breaking the bank. But that expanded reach doesn't have to come at the cost of good targeting if proper segmentation is applied.
Just as segmenting a prospect file based on likelihood of response maximizes the efficiency of a direct mail campaign, segmenting digital audiences into multiple tiers allows advertisers to optimize their programmatic budgets by bidding higher and with greater frequency for top-scoring consumers while bidding lower for those less likely to engage.
That's why we often segment digital audiences into three tiers based on how consumers score in our modeling. This gives our clients increased control in optimizing their digital ad spend even when targeting larger audiences.
3. Faster Feedback. Continuous Improvement.
A unique upside to digital advertising is its real-time nature. Whereas feedback from a direct mail campaign takes weeks to analyze and can only be applied to future efforts, digital campaigns provide real-time feedback as the campaign is running. This allows continuous optimization such as spending more to reach the segments that are responding the best in the campaign. Digital compresses the time it takes to adjust offer, creative, frequency, and targeting down to a fraction of what direct mail requires.
Because of the expertise and time required to optimize programmatic display advertising, we created our Managed Display Campaigns solution to help clients who many not have full in-house digital staff. Our Managed Display Campaigns team maximizes each client's digital ad budget across multiple dimensions including frequency of impressions, times of day that impressions appear, brand safety considerations, and other factors. These fully managed campaigns can be geared toward a brand's specific campaign goals, including acquisition, reactivation, and retargeting; and they include detailed reporting to show how ad spend is performing.
4. Two Channels are Better than One
Not only does digital advertising take its cues from direct mail, but it can also work alongside direct mail in co-targeting campaigns. By simultaneously reaching the same audience both in their mailbox and on their digital devices, it is possible to improve the response rates of direct mail efforts. Co-targeting simply entails utilizing the same list you mail as a digital audience in programmatic campaigns, affordably delivering a second touch (or multiple second touches) timed to coincide with in-home delivery.
The Technology Changes, but Direct Response Principles Don't
Applying the principles of targeted direct mail advertising to digital will drive measurable gains in acquisition, engagement, and brand awareness. Brands that apply the best practices of direct mail to their digital advertising campaigns typically see superior results in response rates, conversions, and return on ad spend.
Tags: co-targeting digital advertising digital audiences direct mail