The Growing Importance of Digital Fundraising
There is no doubt that, in recent months, digital marketing has had a profound impact on nonprofit fundraising.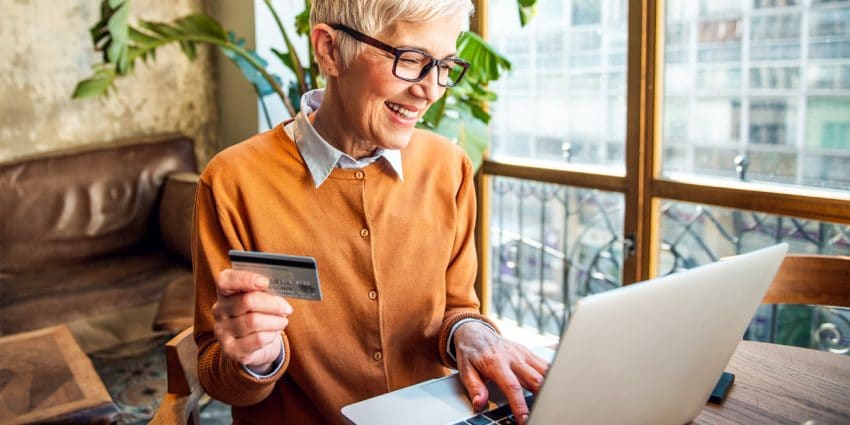 Not only are donors spending more time on their digital devices, but they are giving to their favorite causes that way as well—as evidenced by the 21% increase in online giving in 2020 compared to 2019₁. This digital boom means that fundraisers must hone their digital strategies to stay front and center with today's donors to maximize their campaign revenue.
We spoke with Wiland's digital fundraising expert Jennifer Ingram, SVP, Nonprofit Digital, to discuss the state of digital fundraising, why it's an increasingly crucial channel, and how nonprofit organizations can maximize their digital potential.
Jennifer Ingram
SVP, Nonprofit Digital
Tell us about your background in digital fundraising.
I've been working with nonprofits throughout my entire career, both at charitable organizations and at a number of agencies and providers that serve nonprofits. Digital wasn't very prominent when I started out 25 years ago. I began my career working mainly in direct mail and telemarketing. But over the past 10 to 15 years, digital has become a bigger and bigger part of fundraising programs and my work with nonprofits. It is now my primary focus here at Wiland.
What does "digital" mean to nonprofit organizations?
If you ask 20 fundraisers what digital is, you'll probably get 20 different answers! For most fundraisers, digital encompasses everything from display advertising to social media, search, text, email, websites, SEO, SEM, and more. While digital marketing is not new, it's still an emerging channel for many fundraisers. The digital landscape is also constantly changing as new platforms and technologies arise, and as new channels become trendy.
For smaller nonprofits, a digital presence typically means email campaigns and a website. For larger organizations, they will often add SEO, social media, digital advertising, and more to that mix. Another growing channel is P2P (peer-to-peer) texting, which can support fundraising, events, and advocacy. Because the average open rate for a text is over 90%—while for an email it's only 10-15%—it's something very effective and affordable that nonprofits are adding to their digital mix.
Why is digital fundraising such an important channel for nonprofits?
Think about how often in your everyday life you look at your phone, tablet, or computer. According to the Wall Street Journal, the average U.S. adult was spending nearly twelve and a half hours per day with digital media pre-pandemic. That number has since jumped to a whopping sixteen hours every day₂. Fundraisers need to meet people where they are, and including digital channels in fundraising programs is key.
What are some unique benefits of digital fundraising?
One of the greatest advantages of digital is its speed. Fundraisers can get messaging out quickly, which makes it great for testing. And for when there is an urgent need, such as a disaster or appeals that need to be in sync with the current news cycle, digital can be a lifesaver. With digital, you can test different subject lines in an email or digital ad creative and know within hours or days what will make that campaign the most successful. Most digital platforms also offer some form of automation of the optimization process.
There are also cost efficiencies. There's a common fallacy that digital fundraising is free or cheap, which is untrue. There is still a level of investment, but incorporating digital in fundraising efforts provides a lift in giving across other channels, making campaigns more holistically successful.
Donors will engage with the channels they feel most comfortable with—which are increasingly digital in nature. But that doesn't mean you shouldn't be marketing across channels or creating multiple touchpoints. Fundraisers need to be doing matchback analysis, a service that's part of Wiland's digital fundraising offerings. This enables them to see how the donors they reach via digital respond in other channels, as they might respond through a channel other than the one through which they originally received an appeal.
Has digital fundraising become increasingly important for nonprofits over the past year?
Yes, absolutely. The pandemic has changed many cornerstone elements of fundraising, and online giving exploded in 2020. According to the Blackbaud Institute's Charitable Giving Report for 2020, online giving last year represented 13% of all charitable revenue, which is the highest level on record. Digital also played a large part in 2020 giving days and year-end fundraising, during which many fundraisers greatly surpassed their 2019 budget. Fundraisers who aren't in the digital game or don't start incorporating digital quickly will be missing out on getting in front of an increasing number of ready-to-give donors.
My advice to nonprofits that have not fully committed to digital is that it absolutely needs to be a key part of your fundraising strategy. Nonprofits that dove into digital early are seeing success, as overall giving in 2020 surpassed that of 2019₁.  Don't wait to start incorporating digital or your organization will fall behind others that are using it, and it could take a very long time to recover. There's no time like the present to get on board!
₁ "Overall Giving Ticked Up Slightly in 2020, but Online Giving Exploded, Report Says," by Michael Theis, 2021, The Chronicle of Philanthropy
₂ "How COVID-19 Has Transformed the Amount of Time We Spend Online," by Michael J. Wolf, 2020, The Wall Street Journal
Tags: co-targeting digital audiences digital fundraising donor acquisition nonprofits programmatic