Holiday 2021 Retail Outlook
What marketers need to know as they plan their 2021 holiday campaigns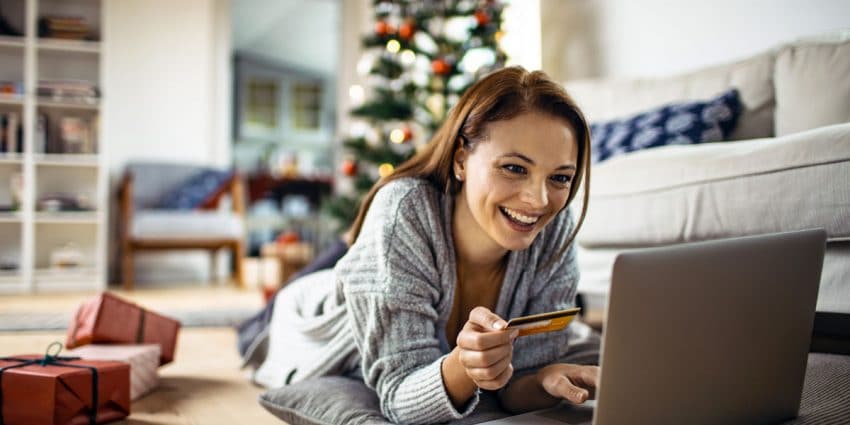 Even as retailers continue to analyze the results of their 2020 holiday campaigns, they are already gearing up for the 2021 holiday shopping season. So how will the learnings from last year's unique holiday season inform retailers' marketing decisions for 2021? We spoke with Jeff Liebrock, Wiland's Division Vice President of Direct-to-Consumer Retail, to ask him what retail marketers should consider as they look to achieve 2021 holiday season success.
Jeff Liebrock
Division Vice President of Direct-to-Consumer Retail
How do you feel retailers fared during the 2020 holiday season?
Even after the roller coaster that last year was for retailers and consumers alike, the 2020 holiday shopping season was largely a success story. The National Retail Federation recently reported that retail sales were up by 6.6% year-over-year despite the myriad effects of the pandemic₁. They also reported that holiday sales in November and December grew by 8.3%₂. Not all categories fared equally well, of course, but we saw that brands that stayed committed to their targeted marketing plans had more success during the holidays, creating momentum going into 2021.
Are there lingering impacts from 2020 that will affect retailers' 2021 holidays?
Absolutely. I think that the impacts—both positive and negative—of the tumultuous year will continue to inform retailers' decisions for a long time, even as they face new challenges. For example, postage costs are set to rise for marketing mail this year by an average of 6.5% for letters and 8.8% for flats₃. Prices for all grades of paper are also on the rise₄. This means that direct marketers need to be sure that their circulation and mailing plans are as optimized as possible, especially for holiday promotions. Supply chain issues also continue to be a challenge as buyers surge back and demand increases while retailers continue to recover from cuts made last year.
But there are also lessons learned from 2020 that retailers can and should use to their advantage. Online and non-store sales last holiday season were up nearly 24%₂. Despite the current reopening of brick and mortar retail and customers' pent-up demand for in-store experiences, digital will continue to be a constant in consumers' lives. Online shopping is expected to grow another 18-23% this year₅. This in turn means that digital advertising remains as crucial as ever—a vital channel for brand awareness, customer engagement, acquisition, and retention that marketers must continue to emphasize.
How are you seeing retailers prepare for the 2021 holiday shopping season?
With pent-up demand from eager consumers, I think that we will see a very strong fall and holiday shopping season—and I think that a lot of retailers feel the same way. Retailers may not need to "blitz" in their marketing efforts quite as much as they felt they needed to last year, and they can focus even more on accurately targeting media and executing purposeful, nimble campaigns.
I'm seeing retailers take strong multichannel approaches to their holiday marketing—working to reach responsive consumers across channels and with second touches using co-targeting methods. I'm also seeing brands take a close look at the customers that they acquired in 2020—especially as part of digital campaigns—to determine their quality and potential long-term value. This is hugely important analysis to be doing that can help inform promotions based on the likelihood of customers acquired last year to buy again and re-engage. These are insights that a data partner like Wiland, with a comprehensive view of consumer spending across categories, can provide to inform customer marketing.
What are some ways that retailers are working with Wiland to plan for the 2021 holiday shopping season?
It's predicted that retail sales in 2021 will grow between 10.5% – 13.5% over 2020₅, so it's clear that consumers are ready to spend. We're helping brands reach the ones uniquely ready to buy from them now. Our custom audiences are created using vast consumer spending data and predictive analytics, so we can connect brands with their best future customers. Retailers are coming to us to ramp up their prospecting efforts and boost their acquisition results in both direct mail and digital channels. We're also helping clients use our digital audiences in their campaigns through our Managed Display Campaigns—a turnkey solution where we build and activate the audience, manage and optimize the media buying, and track campaign performance.
Any advice you'd give to retailers on how they can continue to adapt to achieve success this holiday season?
Be aggressive in your advertising, but also be flexible and adaptable. Don't be afraid to call an audible if you see consumer behavior or sentiment changing in your market. Continue to emphasize your digital advertising efforts and work with a data partner like Wiland that can help you reach the most responsive consumers online. Digital marketing will help keep your momentum going and will bolster and support all of your other marketing channels.
₁ "March Retail Sales See Strong Rebound Amid Increased Vaccination and Government Stimulus," by J. Craig Shearman, 2021. National Retail Federation.
₂ "NRF says 2020 holiday sales grew 8.3 percent despite pandemic," by J. Craig Shearman, 2021. National Retail Federation.
₃ "Commentary: USPS Requests Second Postage Rate Increase in 2021," by Summer Gould, 2021. Printing Impressions.
₄ Paper Market Update, April 2021. Quad.
₅ "Retail Sales to Now Exceed $4.44 Trillion in 2021, as NRF Revises Annual Forecast," by Danielle Inman, 2021. National Retail Federation.
Tags: digital advertising direct-to-consumer holiday marketing housefile optimization retail