How to Boost Digital Fundraising Results
Incorporating digital channels more effectively into the fundraising mix is key to gaining more donations from both new and current donors.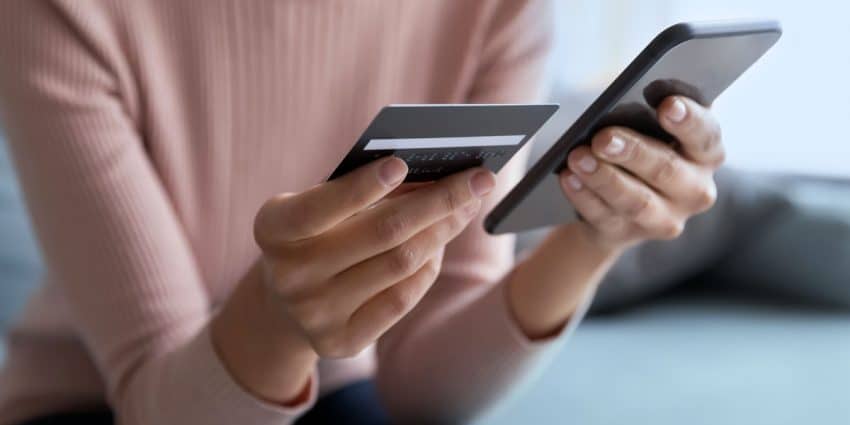 It's more important than ever that nonprofits leverage digital channels wisely in their fundraising programs. Online giving grew by 21% in 2020 compared to 2019 and by 32% compared to 2017₁. This continued trend of digital engagement means that it is imperative for fundraisers to equip themselves to maximize their digital fundraising, or to quickly enter the digital arena if they haven't already.
Whether you're new to the digital game or a seasoned online fundraiser, there are multiple ways that you can leverage digital to increase campaign performance. We talked with our SVP of Nonprofit Digital, Jennifer Ingram, about how nonprofits can give their results across channels a measurable boost.
Jennifer Ingram
SVP, Nonprofit Digital
What are some of the elements of a successful digital fundraising campaign?
There are four elements that are important in any fundraising campaign, including digital:
Consistent messaging within each campaign. Decide up front what you want to get across, what action you want people to take, and what you want potential donors to know about your organization. This message should be consistent across all of your channels–digital, direct mail, print advertising, your telemarketing agency script, etc.
Digital should always be one of many channels used in any campaign. Digital isn't typically the biggest revenue generator on its own, but it positively impacts the results of other channels, thereby "lifting all boats." Recent studies show that donors who receive messaging in multiple channels give as much as three times more than mail-only donors₂.
Develop a blend of objectives from campaign to campaign. Direct donation asks are important—you're not going to get money unless you ask for it. But you should also run campaigns with branding messages that cultivate and educate. It's important to find the balance that will have the greatest positive effect for your organization.
Target your digital media wisely. Nonprofits usually have limited budgets, so it's important for them to know they are reaching the people most likely to respond. Whether they're looking to engage new, current, or lapsed donors, this is where working with a data partner like Wiland comes in, enabling fundraisers to feel confident they are targeting their best donors and prospects.
Are there types of audiences that are more responsive to digital fundraising?
It depends on the organization and the messaging of a given campaign. One mistake that fundraisers tend to make is assuming that it's only the people who have engaged with them digitally in the past that are the most likely to engage with them digitally again. That is one factor, but there are so many other elements that go into determining ideal donors. It's how donors give and spend as a whole that is important, not only how they've engaged with your organization. This is the comprehensive individual giving and spending data that Wiland analyzes when modeling custom donor audiences.
Are there particular digital channels that fundraisers should be considering?
Mobile fundraising is something that every nonprofit needs to look into incorporating, as it has massive revenue potential. The size of mobile audiences for nonprofits grew by 26% in 2020₃, and it's a trend that is going to continue. That means that optimizing your digital presence for mobile is important—making sure that all of your display ads, emails, and web pages are easy to read and navigate on smaller screens. This is especially vital for your donation pages. The fewer barriers to giving, the better!
Peer-to-peer (P2P) texting is another element of mobile that is increasingly important given the high open rates of text messages. But it requires working with a quality data partner that understands the medium and the nonprofit market and that can provide mobile numbers that are properly permissioned from a reputable source.
What advice would you give fundraisers just getting started in digital fundraising?
Diving into digital fundraising for the first time can be overwhelming, but this is where an agency or data and audience partner can help. Digital co-targeting is a great entry point—a simple, easy-to-implement method for boosting campaign performance. Wiland helps fundraisers with this every day—using the names on an organization's file to create a digital audience for programmatic advertising that runs before, during, and after the mailing. Prospects and donors not only receive the direct mail piece, but also see digital ads that reinforce the campaign.
How about for fundraisers who already have a digital presence? How can they improve the performance of their digital campaigns?
Keeping your data clean and current is vital. Make sure that you're regularly verifying email addresses and identifying when you will remove non-responders from your file. Consistently refresh your audiences to ensure you're reaching the best donors and prospects based on recent giving and spending data—something for which a data partner like Wiland is invaluable. Fundraisers should also continue analyzing their campaigns holistically—looking at ways for their online and offline communications to work together and identifying channels beyond email and Facebook—such as programmatic display and other social platforms—to further enhance their digital footprint.
How can fundraisers set themselves up today for digital success in 2021 and beyond?
Every nonprofit can find success with digital fundraising, no matter their size, whether by hiring digitally-savvy team members or partnering with the right providers who can help them get the most out of their digital campaigns. Even the smallest organizations or those with limited budgets can get the help they need from companies like Wiland to get the biggest bang for their buck. I would encourage these fundraisers to reach out to us to learn how to get started with digital co-targeting—a powerful and affordable first step into digital. It's no longer a single-channel fundraising world, and we're here and ready to support and enhance every organization's digital fundraising success.
₁ "Overall Giving Ticked Up Slightly in 2020, but Online Giving Exploded, Report Says," by Michael Theis, 2021, The Chronicle of Philanthropy
₂ "Multi-Channel Donors Give 3x More, Yet Report Reveals Just 3% of Nonprofits Leverage Multi-Channel Communications." 2021, Business Wire.
₃ 2021 M+R Benchmarks Study
Tags: co-targeting digital audiences digital fundraising donor acquisition nonprofits programmatic