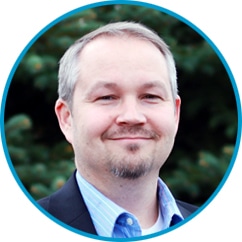 Will Clayton
Senior Vice President of Digital Products
Will Clayton has been delivering effective online marketing products since marketing went online. Trained in Education, Physics, Computer Science, Product Innovation, and Marketing, Will puts all of these pieces together to deliver cutting-edge solutions for digital marketers.

As an International Association of Privacy Professionals (IAPP) Certified Information Privacy Professional (CIPP/US), a Certified Information Privacy Technologist (CIPT), and a Fellow of Information Privacy, Will provides strategic guidance with the utmost concern for consumer privacy, ethical standards, and legal compliance. Will's broad expertise covers buy-side and sell-side ad serving, dynamic and optimizing systems, behavioral and contextual targeting, geo-location, mobile advertising, search systems, podcast monetization, addressable television, and other advanced programmatic platforms—all with an emphasis on ethically-sourced data as a foundation.

In his role as SVP of Digital Products at Wiland, Will is helping data-driven marketers successfully navigate the evolving digital advertising landscape of today, adjusting to the impacts of third-party cookie and mobile advertising ID deprecation, the California Consumer Privacy Act (CCPA), and other recent developments. Will is also working with the IAB and other partners to determine what a post-cookie advertising landscape will look like—continuing to leverage his experience and expertise to better serve Wiland clients and the digital advertising community at large.