ABC: Always Be Co-Targeting
Reaching donors both online and off boosts campaign performance across channels, and it's a strategy that fundraisers should be considering as part of all of their mailings.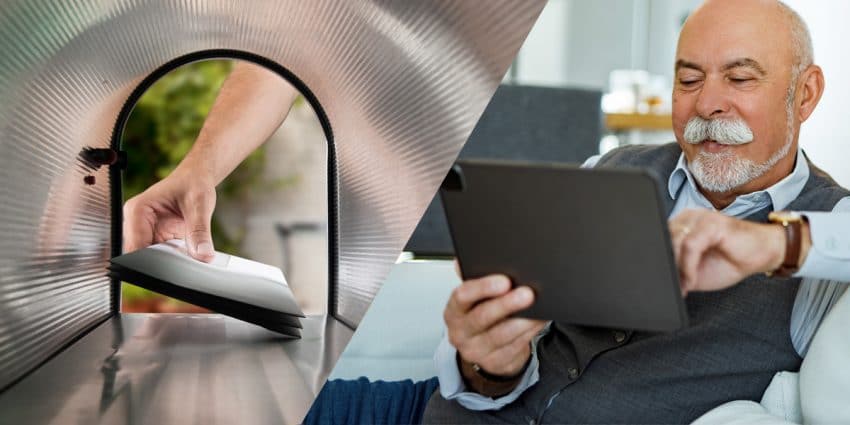 This article was originally published in the Direct Marketing Fundraisers Association Fall/Winter Newsletter from December 2021
Fundraisers face continued expectations to achieve ever-greater ROI in their campaigns. Whether they're feeling the squeeze of rising printing and postage costs, the pressure to maintain momentum from pandemic-driven giving, or the need to bounce back after pandemic-related challenges, nonprofits are looking to have their fundraising dollars produce as much revenue as possible.
One of the simplest, most effective methods of giving direct mail fundraising a measurable boost is digital display co-targeting, which entails taking the names on an organization's mail file to create a digital audience for programmatic advertising that runs before, during, and after a mailing. Prospects and donors receive both a direct mail piece and see digital display ads that reinforce the campaign's message.
It's a strategy that fundraisers should be considering as part of every mailing. Recent studies show that the more channels a nonprofit uses to communicate to prospects and donors, the better the outcome. Donors who receive messages in multiple channels are more likely to donate and to give larger gifts—to the tune of three times more than mail-only donors₁. Combine this with the dramatic increase in online giving in 2020—up 21% compared to 2019₂—and fundraisers have a unique opportunity to maximize their fundraising dollars by adding a timely digital component to their mailings.
Digital co-targeting is a solution that can benefit nonprofits of any size—including organizations new to the digital fundraising game. It is both an ideal entry point for new-to-digital fundraisers and a reliable solution for driving incremental conversions for fundraising veterans—whether nonprofits are strategizing and implementing in-house or through an agency or qualified data partner.
When running a co-targeting campaign, it is important for fundraisers to take a holistic view of results to discern the true impact of the effort. While many fundraisers tend to view campaign results by channel, co-targeting calls for viewing how the audience—not the channel—performed as a whole using matchback analysis. Someone who receives a direct mail piece might not donate via direct mail, just as someone who views a digital ad might not immediately click and donate. Digital isn't typically the biggest revenue generator on its own, but it will positively impact the results of other channels and "lift all boats" through more brand recognition, organic page views, and multichannel donations.
For Wiland's VP of Digital Operations, Bonnie Huey, co-targeting is a hugely beneficial strategy for fundraisers.
"We see many clients who work with us to co-target their direct mail campaigns achieve incremental revenue of 1.5x the digital display ad spend," Huey said. "We've even seen up to 17-to-1 ROAS when co-targeting existing donors. It's a supplemental campaign tactic that pays for itself the majority of the time with measurable increases in donations that wouldn't have happened otherwise."
As direct mail continues to be a more expensive investment, digital co-targeting is a convenient, proven solution that will boost response and revenue. Much more than just a method for reaching more prospects and donors online, it is a vital one for fundraisers looking to have their direct mail investments pay bigger dividends.
₁ "Multi-Channel Donors Give 3x More, Yet Report Reveals Just 3% of Nonprofits Leverage Multi-Channel Communications." 2021, Business Wire.
₂ "Overall Giving Ticked Up Slightly in 2020, but Online Giving Exploded, Report Says," by Michael Theis, 2021, The Chronicle of Philanthropy.
Tags: co-targeting digital fundraising direct mail nonprofits predictive modeling