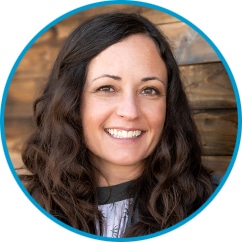 Emma Nicoletti
Vice President of Predictive Client Solutions
Emma Nicoletti brings a wealth of diverse experience and an innately inquisitive nature to her role as Vice President of Predictive Client Solutions at Wiland. Combining an education in advanced applied mathematics with a deep curiosity regarding the drivers of consumer behavior—both intuitive and unexpected—Emma believes that every brand deserves an audience as unique as its data and as unique as its customers.

Emma holds a Master's degree in Applied Statistics and a Bachelor's degree in Metallurgical Engineering from the Colorado School of Mines. Emma has years of experience using innovative statistics to create predictive solutions for clients across markets with companies including Epsilon, Seagate, Level 3, and Spectra Logic.

In her leadership role at Wiland, Emma applies her fascination with and mastery of predictive modeling to create truly distinct audiences that fuel client success. Heading up the Predictive Client Solutions team, Emma works to leverage both established and new breakthroughs in statistical analytics to unlock the most powerful predictors of consumer behavior to address each client's unique targeted marketing requirements.

Outside of work, Emma is a Colorado native who enjoys rock climbing, running, writing, spending quality time with her dogs, and serving as an active member of and volunteer within the Colorado Front Range community.