Unlocking the Full Value of Cooperative Database Participation
Participating in a cooperative database is a tried-and-true strategy for increasing prospect marketing reach and improving new customer acquisition performance. But marketers can gain even more advantages from cooperative database participation.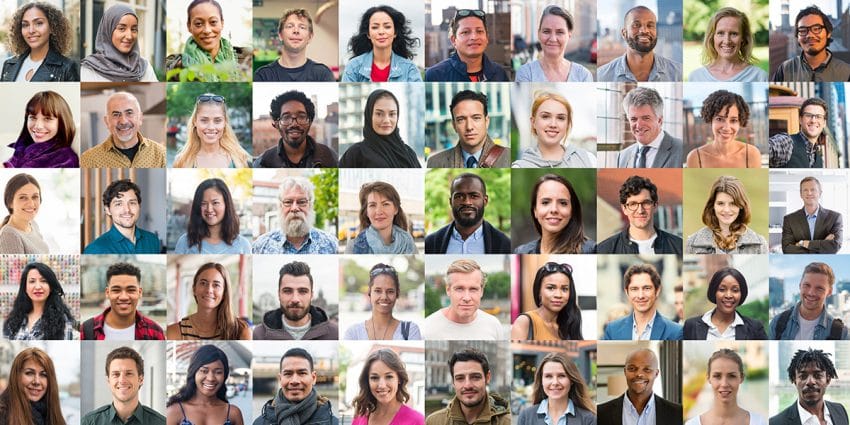 The current environment for marketers is creating a number of dynamic challenges across all promotional channels. Supply chain issues combined with rising postage and paper costs have made direct mail more challenging. The deprecation of third-party cookies and mobile advertising IDs—along with evolving data privacy regulations—have contributed to a digital advertising landscape that feels like a constantly moving target.
These challenges are forcing marketers to be as creative and ingenious as ever when it comes to adapting their data and audience targeting strategies to achieve their marketing goals. While these circumstances often call for testing new innovations—we wholeheartedly support a "test and learn" philosophy—it also creates an opportunity for marketers to revisit proven methodologies to see how they can maximize their marketing efforts.
Cooperative database participation is one such opportunity. By way of quick review, when participating in a cooperative database, multiple brands and organizations contribute their first-party data assets into an aggregated second-party data environment. This data then provides the fuel that is analyzed by sophisticated predictive modeling systems to predict the most likely high-value customers, donors, or subscribers that will drive successful acquisition marketing campaigns for participating companies.
Cooperative databases are a long-standing and trusted data collaboration environment, as they have been utilized by marketers for 30 years. The concept of a cooperative database itself hasn't changed too dramatically over this time. However, the breadth, depth, and detail level of data that a cooperative database can ingest has evolved significantly. The analytic techniques employed also continue to evolve as AI and other machine learning techniques make the data more meaningful and valuable. What's more, while originally geared toward direct mail marketers, cooperative databases are rapidly transitioning to support audience targeting opportunities for advertisers using digital marketing channels including display, social, mobile, and CTV.
How Brands Benefit from Cooperative Database Participation
The core use cases for marketers leveraging cooperative databases still exist after all these years, and their participation has remained rooted in both tradition and innovation. While historic use cases continue to provide positive results, there are also new and unique ways that marketers can maximize cooperative database partnerships.
The Best Prospect Audiences: Modeled Based on Past Purchase Behavior
Generating prospects for higher performance is the original use case for cooperative database participation. In this "give to get" model, marketers are able to reach people most likely to become high-value customers, donors, or subscribers based on a comprehensive set of spending and behavioral signals. First-party data is a powerful asset that a brand or organization can utilize for many strategic initiatives. Within a cooperative database, participants are benefiting from the collective first-party data of an immense number of diverse organizations in terms of size, theme, product range, and promotion velocity. When the aggregated dataset of a cooperative database is analyzed using predictive analytics, the data partner managing the platform discovers unique correlations between spending behaviors and other signals that accurately predict future spending behavior. Phil Wiland—the Chairman and CEO of Wiland, Inc.—also pioneered the concept of "dynamic interaction," which also evaluates data from across categories as proxies for subscriber interest, charitable giving, or retail purchase activity. This "dynamic data" creates even more fuel to power the outcomes from the analytical engines.
What's the reason that cooperative databases have had such a lasting, positive impact on direct marketing over the years? The answer is simple: Performance.
Customer Insights: The More the Better
Participating in a cooperative database also gives marketers a 360-degree view of their customers. For example, a brand will know a customer's average order value and that they made their last purchase of $87 over the phone. But, through insights gained in a cooperative database, marketers can learn summary information about the other purchases that the customer has made—both with competitors and in other categories—as well as the types of charities they donate to, the publications or streaming services they subscribe to, their likelihood of following certain brands on social media, and much more. This intelligence is useful in multiple contexts, including identifying cross-sell opportunities and ways to most effectively engage with customers based on a more holistic picture of their interests. The opportunity to create advanced customer segmentation strategies is also the result of the availability of this incremental data and insight.
Efficient Marketing Spend: Always Be Optimizing
Marketers should always try to optimize the targeting of their campaigns. Especially in today's environment, marketers are consistently being asked to do more with less. This means that ensuring campaigns are as efficient and waste-free as possible is crucial. A less frequently used, but very beneficial, technique of cooperative database participation is leveraging these vast data assets to analyze a brand's customer file using predictive modeling that identifies its highest-performing and lowest-performing records. This significantly reduces wasted marketing spend and improves campaign ROI.
Lapsed Customer Reactivation: The Low-Hanging Fruit
We recommend that every cooperative database client create and maintain a lapsed customer reactivation program. Consider including some component of recently lapsed customers in every campaign. While previous customers of a brand may not have transacted recently with that brand, they may be very active with other brands in the marketplace. Those signals exist within the cooperative database and can be analyzed using a variety of predictive modeling techniques to identify the lapsed customers within a brand's file that are most likely to re-engage and begin spending with the brand again. It is typically easier to reactivate a lapsed customer—especially one known to be spending in-category—than to acquire a new one. The "low-hanging fruit" approach of customer reactivation is yet another way that participants can leverage the signals resident within a cooperative database to optimize their own first-party data assets.
As we've outlined above, the benefits of participating in a cooperative database go well beyond discovering audiences for high-performing acquisition campaigns. Cooperative database participation is founded upon a trusted partnership that can be leveraged for great results throughout the customer, donor, or subscriber journey—helping marketers optimize their relationships and develop more thorough, comprehensive consumer understanding. By maintaining strict permissions and privacy controls, a cooperative database is also a future-proof data collaboration option in today's privacy-conscious marketing and advertising landscape.
If you are currently participating in a cooperative database, I encourage you to schedule a review with your partner to collaborate on new ways they can help you maximize all aspects of your marketing program. If you are a brand or organization seeking a collaborative data solution to help you maximize your first-party data and enhance your marketing across offline and digital channels, I strongly recommend that you consider participation in a cooperative database. It is a secure, steadfast option that will benefit your brand in numerous ways.
Tags: cooperative database data collaboration digital advertising direct mail first-party data second-party data