From Personalization to Acquisition: Tactics for Utilizing First-Party Data
Effectively leveraging first-party data is key to digital advertising success. This is especially true in today's privacy-first landscape and in light of the impending cookie-less future. But what are the practical steps that brands and organizations can take to best utilize their first-party data?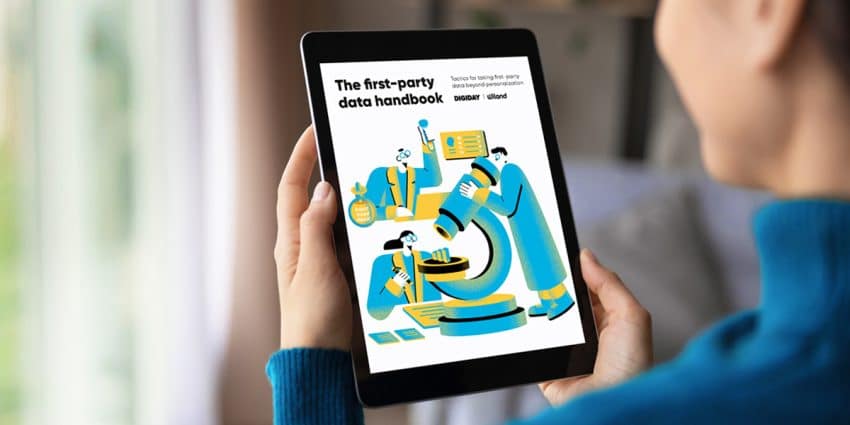 First-party data has been highly useful for marketers when it comes to personalization of customer marketing. But the conversation about first-party data often ends there, when in reality these valuable assets can be leveraged to accomplish much more in the area of prospect marketing.
In response, Wiland recently collaborated with Digiday to create The First-Party Data Handbook: Tactics for Taking First-Party Data Beyond Personalization. This must-read report for digital marketers moves the first-party data conversation beyond personalization to explaining how brands, nonprofits, and other organizations can use their first-party data and second-party data collaboration for effective prospect marketing.
For many brands and organizations, entering into data partnerships to enrich the first-party data they already possess is key to running better-performing, privacy-compliant customer acquisition campaigns. Through data collaboration, they are empowered to unlock the full potential of their first-party data—gaining the ability to identify and reach the consumers who are the most likely to become their next high-value, loyal, repeat buyers.
This report provides vital insights, including:
How first-party data collaboration enables predictive modeling of relevant prospect audiences
How cooperative databases enhance first-party datasets while strictly maintaining data privacy
How enriched first-party data drives lower-funnel outcomes including higher return on ad spend
How brands, nonprofits and other organizations can qualify effective, trustworthy data partners
Want to learn more about how to utilize first-party data to achieve your customer acquisition goals?
Please fill out the form to download a complimentary copy of this informative resource.
Tags: cooperative database data collaboration digital advertising digital audiences first-party data second-party data