How to Use Data Enrichment to Improve Marketing Performance
Data enrichment provides marketers with the insights that they need to produce more effective, profitable campaigns. So, what are some of the specific ways that marketers can use enhancement data to achieve their marketing goals?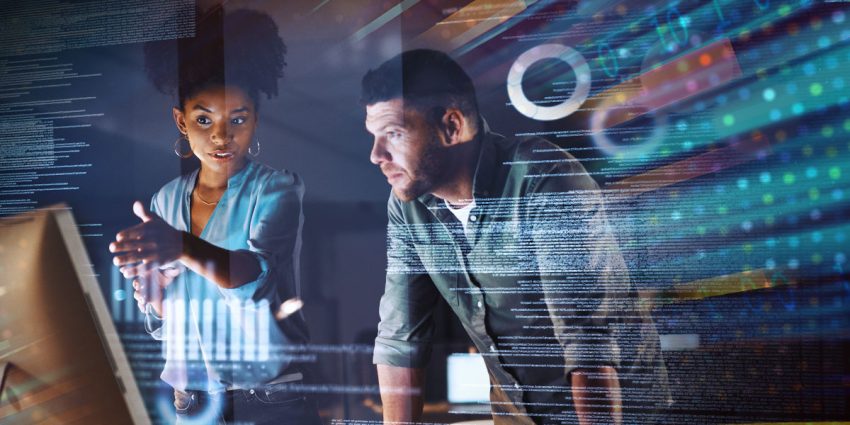 As brands work to grow the amount of zero-party and first-party data they have for their customers and prospects—and determine the best ways to use it—they are realizing that there are significant pieces of the puzzle missing that they cannot capture on their own. For instance, how are their customers spending with competitors and in other purchasing categories? What do customers truly care about outside of their interactions with their brand? These are important questions that lead to information that marketers can use to gain a more comprehensive view of their customers and drive improvements in all of their marketing programs.
This is where data enrichment, or data enhancement, comes into play.
What is Data Enrichment?
Data enrichment is the process of using third-party data from a trusted external partner to augment existing data assets. Also called data enhancement, this appending of new data elements to existing customer data provides greater breadth and depth of coverage of information that can be used for customer segmentation, audience modeling, and personalization of marketing messages. The more comprehensive this data foundation is, the better a brand can analyze and use it. Data analysis and predictive analytic processes are only as good as the information that they use. The more complete the consumer view, the better.
Collaborating with a highly engaged data partner is the most effective way that marketers can ensure they are adding incremental value to their data set; so identifying a qualified data partner is the first step for brands seeking an enhancement data solution. The best enhancement data partners will have the most diverse, detailed, and reliable data sources, the best predictive analytics, the strongest data privacy practices, and a truly collaborative mindset. A qualified data partner will take the time to understand what data enhancement solutions will help marketers achieve their strategic marketing goals.
The best enhancement data partners will have the most diverse, detailed, and reliable data sources, the best predictive analytics, the strongest data privacy practices, and a truly collaborative mindset.
Examples of Data Enrichment Solutions
Data enrichment solutions typically take one of two forms in meeting the needs of an organization's internal data analytics team:
Data append, which involves applying select, incrementally valuable data elements across a number of dimensions (e.g., demographics, lifestyle, affinities, purchases, and propensities) to an existing CRM database or other customer data file.
File install, which involves delivering a complete set of consumer data—detailed contact information plus a large and diverse range of data elements across different dimensions.
The data enhancement application best suited to a brand will depend on the amount and depth of available first-party data that brand has. For brands with robust customer and prospect data, including PII, data append will be the right path. For brands lacking broad coverage of customer data (e.g., CPG brands that lack sufficient information about their customers who purchase through retail channels) full data install will serve them well. Both data enrichment applications are ideal for brands with either established in-house or outsourced data science and analytics teams or for agencies that provide data analysis as part of their services to their clients.
Use Cases for Data Enrichment
There are three primary use cases for data enhancement. Whether they are used individually or in concert with one another, these approaches to data enhancement will improve marketing ROI and campaign performance in all channels.
Acquire higher-value new customers at better ROI.
Despite the challenges affecting the cost of customer acquisition today, prospecting campaigns remain vital to business growth initiatives. By using enhancement data solutions rooted in the most detailed insights and intent signals, marketers can improve audience modeling and segmentation to ensure that they're making the most informed prospecting decisions possible. Marketers become uniquely able to reach the people with the highest potential value—and the highest likelihood to become loyal brand customers—thus making the most efficient use of their prospecting dollars and achieving more profitable customer acquisition.
Maximize the revenue potential of existing customers.
It's commonly accepted that the cost of generating additional revenue from an existing customer is lower than the cost of acquiring a new one. In light of rising marketing costs, it's crucial that marketers act on all opportunities to grow revenue from existing customers—many of whom may be primed to spend more frequently or on different types of products. Enhancement data provides marketers with the knowledge to unlock these opportunities as many brands have little existing data on their one-time and inactive buyers, who often make up a majority of a brand's customer file. Marketers are enabled to rank and segment customers for optimal marketing treatment, identify customers who are the most likely to respond to upsell efforts and—for brands with multiple titles or product lines—identify the people who would be most interested in specific cross-sell opportunities.
Better understand target markets and personalize marketing more effectively.
In a 2022 survey, Insider Intelligence found that 73% of consumers expect companies to understand their unique needs. Sixty-two percent think that companies should anticipate their future needs as well₁. This means that the vast majority of consumers expect that the marketing messages they receive should be highly personalized. Enhancement data equips marketers with a more comprehensive view of their customers, meaning they can achieve this higher level of marketing personalization and make better-informed media planning and creative decisions. Marketers can also discover new, unique segments that represent substantial revenue opportunities and develop more detailed buyer personas to tailor messaging to these cohorts with greater relevancy.
There are even more ways that marketers can use enhancement data depending on their business goals. Once these goals and ideal uses cases are established, rigorous testing is an important step for determining the incremental value of the enhancement data being integrated into an analytics environment. Be sure to check out our recent blog post about how to select a qualified data partner to test data enrichment solutions with.
Got questions about what a successful marketing data strategy can look like? We recently hosted a webinar in which we highlighted an example of how a leading retailer incorporated enhancement data into its marketing programs which you can view here.
Interested to learn more about data enhancement? Discover more here or reach out to us to discuss the opportunities that enhancement data can open up for your brand.
₁ "Most consumers want brands to personalize their communications." 2022, Insider Intelligence.
Tags: data collaboration data privacy enhancement data first-party data third-party-data