How to Reach the Right B2B Buyers
There are a number of challenges keeping B2B marketers up at night these days. But by working with a qualified data partner, they can maximize their marketing ROI and reach high-value B2B buyers in their acquisition campaigns.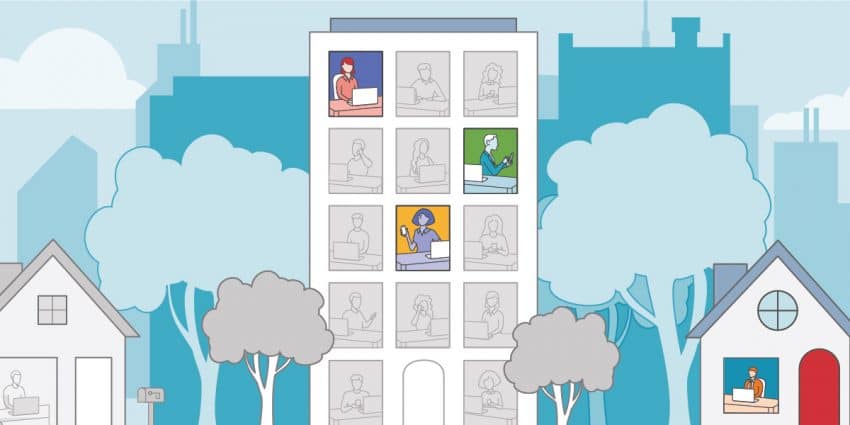 The B2B sector has been among those most impacted by the effects of the pandemic over the last year and a half. Successfully reaching prospects and customers has become less straightforward with long-term remote, in-office, and hybrid work models. In recent research from Edelman and LinkedIn, 72% of B2B executives reported that their customers were seeking to preserve more cash, leading to longer sales cycles and increased scrutiny of buying decisions. According to the same study, 36% said that sales enablement and marketing activities were increasing or changing for their companies in notable ways.
Just as the pandemic accelerated trends in other industries—such as retail's seismic shift to e-commerce—it has forced many B2B marketers to re-evaluate their programs. We spoke with a panel of our B2B and predictive modeling experts—SVP of Client Success Jason Fischer, Client Success Director Nicole Guisinger, and VP of Predictive Client Solutions Emma Nicoletti—about how B2B marketers can adapt to achieve sustained growth and success in today's challenging landscape.

Tell us about your experience in B2B marketing.
Nicole: "I've worked in data-focused marketing across B2B industries for over 17 years. When I think of that span of time, 'adaptation' and 'change' are two words that come to mind. The B2B market has gone through a lot of shifts, and marketers have had to adjust to keep their brands fresh, relevant, and top-of-mind. I've been closely involved in helping many brands address those challenges."
Jason: "I've had the opportunity to work directly with B2B brands of all sizes—and many of those brands' partners—for over 10 years. This past decade of working so closely with B2B marketers has helped me understand the unique challenges that they face on a day-to-day basis."
What are the biggest challenges that B2B marketers are facing today?
Jason: "There is really a gamut of challenges, from product shortages to staffing issues and many more. In a recent Edelman and LinkedIn study, B2B executives noted that their marketing spend is being more closely monitored and evaluated to determine sales impact₁, so they are under a lot of pressure to get the most out of their marketing dollars and stay as cost-efficient as possible while still achieving good ROI."
Nicole: "B2B brands often prefer traditional channels of marketing such as direct mail. However, continued cost increases to paper and postage have made it necessary for B2B companies of all sizes to explore other marketing channels, including and especially digital. Recovery from the early days of the pandemic has also been slow for many B2B brands as many offices remain closed, making it hard for B2B marketers to reliably reach their prospects and customers. But there are opportunities for growth and success for businesses that can adapt, switch gears, and capitalize on changing needs."
We often talk about Wiland's unique Business-to-People approach to B2B prospecting. Can you elaborate on what that means and how it benefits B2B marketers?
Jason: "People buy products, and businesses are made up of people. Our Business-to-People approach gives us the ability to understand who the people are that are in-market to buy the products or solutions of a given B2B brand."
Nicole: "Historically, B2B marketers haven't focused on identifying and reaching the individual person doing the purchasing at a given company, but rather on the company as a whole. But capturing individual-level spending data has become imperative. It's important for B2B marketers to be able to identify the right person at an organization who has a need and then reach them in the channel that they prefer. Business-to-People is a method that emphasizes the need to market to the individual, not just to the company."
Emma: "Wiland's Business-to-People methodology has unique advantages over modeling that only considers business-level transaction data. Our models key off of the business-level activity of traditional B2B modeling, but they also recognize personal spending activity by identifying purchasers at an individual level. The combination of these two more accurately informs a buyer's future purchases. Just as importantly, this individual-level focus helps Wiland more conclusively establish the working address of the prospect or customer. In a time of various remote, in-office, and hybrid work situations, delivering an offer to the preferred location of the buyer makes all the difference."
How does Wiland's vast individual-level spending data inform the custom modeling of B2B audiences?
Nicole: "Wiland's custom modeling leverages our continually refreshed first-party transaction, firmographic, and demographic data for virtually every business buyer in the U.S. These signals are further enhanced by vast social media engagement data and hundreds of brand- and niche-specific B2B variables to determine who the best, highest-value prospects are for a client's acquisition campaign."
Jason: "The amount of granular transaction-level data that Wiland has is pretty mind-boggling. It gives us a comprehensive picture of individuals and their spending behaviors across categories, helping us produce highly responsive audiences for client campaigns."
Emma: "Wiland's data is so comprehensive that, when it comes to B2B, our machine learning modeling algorithms are able to detect categorical patterns. When these predictive analytics are applied to this data, we're able to identify a buyer's overall vertical, regional, and seasonal buying habits, allowing clients to reach out to them when and where they're ready to purchase."
Why are custom-built audience so much more effective than the many lists available to B2B marketers?
Jason: "I'd recommend a custom-built audience over an 'off-the-shelf' list any day. A data and audience partner with sophisticated analytical and predictive modeling capabilities like Wiland can identify key customer attributes that a brand might not even realize exist as valuable predictors of response. This analytical approach helps in building custom audiences geared toward the specific brand and campaign goals versus using a list that was built for mass use."
Looking ahead to 2022, what is one piece of advice that you would give to B2B marketers seeking new customers?
Jason: "Keep a keen eye on campaign performance and be willing to adjust if needed depending on changes to the landscape. The B2B market is evolving on so many levels, from where people are physically located for their jobs to how prospects prefer to be communicated with, so being nimble remains vital."
Nicole: "I would encourage B2B marketers to challenge how they have been doing things in the past and look to use their first-party data in innovative ways. Explore collaborative data solutions—such as working with a data partner like Wiland—that can help leverage that data to mine insights that lead to more accurate, targeted prospecting. B2B brands should also take the time to test the best channels, messaging, creative, and offers needed to acquire new customers. Combining these insights with the right data-driven audience will yield stronger campaigns."
Emma: "The data and predictive capabilities are out there to help B2B marketers continue to grow and succeed. Explore working with a data and audience partner that can help you determine when, where, and how to best reach these high-value buyers."
Interested in learning more about Wiland's approach to B2B marketing? Click here.
₁ "How B2B Companies Are Adapting Customer Engagement Strategies During COVID." Edelman.
Tags: B2B cooperative database custom audiences customer acquisition data collaboration first-party data predictive modeling