New Tools Helping Digital Agencies Address Evolving Challenges
Digital agencies are being asked to do more with less, to achieve exceptional results while adapting to challenging headwinds. But there are tools that can help.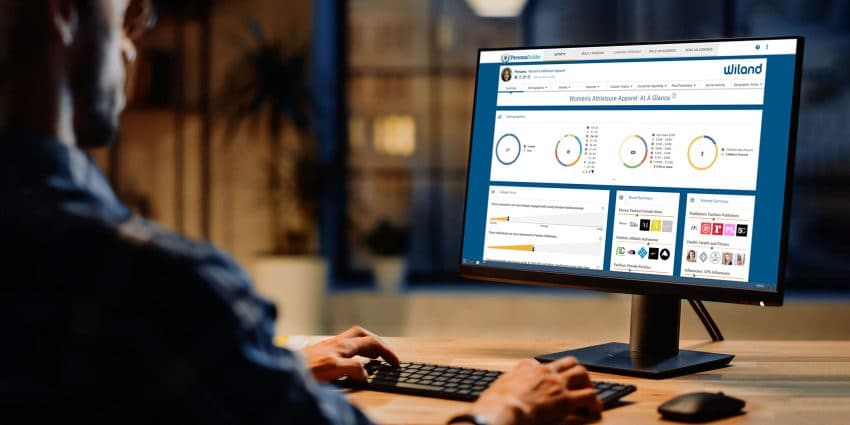 From remote work to increased online consumer spending, the pandemic has accelerated a number of business trends that were well underway prior to its emergence. This rings true for digital agencies—trends such as staffing reductions (Forrester predicted that 50,000+ agency jobs would be eliminated in 2021), client in-housing of media spend, and fees pegged to performance. Add to these changes the shifting cookie-scape, and digital agencies find themselves needing to do more with less while still delivering results that wow their clients.
Recent Forrester research states "agencies will become smaller yet smarter" as machine learning enables better media buying science.
Doing more with less typically involves the hat trick of agency constraints—time, talent, and budget. These constraints go back before the days of Mad Men, but are taking on even greater urgency today as client loyalty is on the decline while expectations of performance are on the rise. Metrics matter, and clients are asking tougher questions about them. Of course, every digital agency committed to its clients' success welcomes this kind of scrutiny. But today, agencies must achieve those metrics within these increasingly challenging constraints:
1. Time
Time—that age-old nemesis of creatives and media buyers alike. Good, thoughtful work takes time. But the clock is ticking. Campaigns need to be launched as quickly as possible. These time constraints can sometimes create trade-offs—for example, the time required to develop a custom audience, curated from myriad data sources, must be weighed against the efficiency of selecting and activating a syndicated audience which may not be as precisely targeted.
2. Talent
Many agencies find themselves stretched thin on staffing, with people wearing multiple hats and working longer hours. It would be great to hire an army of data analysts. But since that's not happening anytime soon, digital media teams must look for new tools and better technology to help them do more with less.
3. Budget
Media buyers face the dual challenges of: 1) not having sufficient budget to achieve campaign KPIs; or 2) not having a sufficiently large qualified audience to spend against. The sweet spot of a large, highly qualified audience that will deliver high ROI can be hard to hit.
So, is there a tool that can instantly turn a digital media buyer into a media targeting superhero? A Thor's hammer of custom audience creation? A Captain America shield against wasted media spend?
There is such a tool. It's called Wiland PersonaBuilder™.
PersonaBuilder is a self-serve application that offers the world's most powerful persona creation toolset and then seamlessly converts those personas into large, custom digital audiences ready for immediate activation, all from within one user-friendly platform. Leveraging unmatched data sources and AI-driven predictive modeling, PersonaBuilder is a must-have resource for agencies that need to reach large, responsive audiences that look and spend like their clients' best customers. It gives digital media buyers the confidence that they are targeting the right people in their campaigns, enabling them to verify—before spending ad dollars—that audiences include only consumers in their clients' categories.
"Marketing budgets are facing steep cuts, steeper than any in the past decade. We're going to have to do more with less." —Gartner VP research, Mike McGuire
Here at Wiland, we often say that a PersonaBuilder subscription is "like getting a data analyst for the cost of an intern." It offers the fastest path to data-driven custom audience creation—a dynamic process that can be measured in hours, not days.
And what about new business? PersonaBuilder equips agencies to pitch new business with detailed, visually engaging reports that help their future clients understand the key attributes and influences that drive their customers' and prospects' purchasing behaviors. Armed with this kind of proprietary insight, digital agencies have something new, data-driven, and truly unique to offer their current and prospective clients.
PersonaBuilder solves for the many constraints that agencies find themselves grappling with: time, talent, and budget. It analyzes a massive data set of consumer spending and brand affinity data, yet is easy to use and ridiculously fast. It makes the most of every client media dollar and guarantees that media spend is fully utilized on the most responsive audiences.
You can get the whole story and request a personal demo at wiland.com/PersonaBuilder.
Tags: customer acquisition digital advertising digital audiences marketing personas programmatic