Digital Co-Targeting: The Fundraiser's Secret Superpower
Improving direct mail response rates and optimizing multichannel strategy are two things on the minds of fundraisers today. Digital/direct mail co-targeting is an effective, affordable strategy that can help fundraisers achieve both of these objectives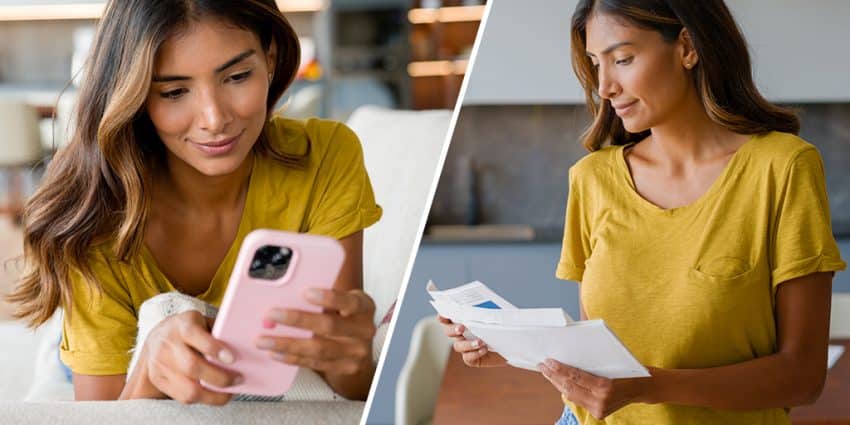 The 2022 year-end giving season represents a bit of an unknown for fundraisers, both due to lingering post-pandemic questions and new industry challenges that have arisen this year. We are hearing many questions from our nonprofit industry clients and colleagues as they look to ensure that they're able to achieve their year-end goals and start the new year strong. Some of these questions include:
How will today's economic environment impact donors' capacity to give?
How will the donors that we acquired during the pandemic continue to perform?
How can we affordably make up for reduced direct mail appeals both in impressions and in revenue?
How can we boost our direct mail performance by leveraging other fundraising channels?
These questions are not isolated to the year-end giving season, but they hold even more weight during this high-stakes time of year as fundraisers look to maximize their revenue. Now is an especially crucial time for fundraisers to be leveraging all the resources they can to set themselves up for success, but that doesn't mean that they have to break the bank.
Back in December 2021, I wrote an article for the Direct Marketing Fundraisers Association titled "ABC: Always Be Co-Targeting." In the article, I suggested that fundraisers should be considering a digital/direct mail co-targeting strategy as part of every campaign. This was true then, and it's even more important now. Digital/direct mail co-targeting has proven itself to be a cost-effective, impactful tactic during some of the nonprofit industry's most challenging times. Implementing a digital/direct mail co-targeting strategy now will help fundraisers boost their results and have a positive start to 2023.
What is Digital/Direct Mail Co-Targeting?
Digital/direct mail co-targeting entails taking the names on an organization's mail file and using them to create a digital audience for programmatic advertising that runs before, during, and after a mailing. The audience receives a direct mail piece and also sees digital advertising that reinforces the campaign's message. While digital display is a popular choice for this digital second touch, other digital channels such as email and connected TV can be used as well.
Co-targeting has proven to be a successful strategy for many different types and sizes of nonprofits looking to maximize their mailing ROI.
These multiple touchpoints are very important given the multichannel nature of today's donors. By digitally co-targeting their direct mail recipients, fundraisers ensure that they are reaching their prospects and donors wherever they are. Coordinating messaging across channels can help ensure that fundraising appeals stand out in today's barrage of marketing impressions, and studies also show that multichannel fundraising tangibly improves response. Donors who receive multiple messages are up to three times more likely than mail-only donors to respond and give larger gifts₁. This means that there are significant opportunities for fundraisers to increase revenue by adding a digital touch to their direct mail campaigns. This is true for both prospecting campaigns and donor file renewal and cultivation appeals, in which co-targeting can help maximize response rates and gift amounts from loyal supporters.
The Results of Using Digital/Direct Mail Co-Targeting
Co-targeting has proven to be a successful strategy for many different types and sizes of nonprofits looking to maximize their mailing ROI, especially during times when the costs of those direct mail efforts are increasing. Take a look at the below table, which highlights the results that Wiland clients in multiple nonprofit categories have experienced when using digital/direct mail co-targeting.

These prospecting campaigns were run in 2021 with direct mail audiences of 125,000 to 400,000 people. The table shows the differences between running mail-only campaigns and adding digital display advertising to supplement those mailings. By adding these digital touches, these organizations saw their conversion rates increase between 40% to 70+%, representing a significant amount of revenue for relatively little additional marketing cost.
When these campaigns were run in 2021, fundraisers were experiencing both similar and unique challenges compared to today. The industry today has further matured past early pandemic uncertainties, and we have a better understanding of pandemic-related donor behaviors than we did in 2021. However, economic uncertainty has continued. Even amidst this, co-targeting empowered these organizations to drive better overall response—maximizing their campaigns with a cost-effective and powerful boost.
Multichannel fundraising is a critical part of a nonprofit's strategy throughout the year, and it is especially important as we begin 2023. Digital/direct mail co-targeting is an effective method and easy entry point for fundraisers looking to explore further digital opportunities—a strategy in which adding pennies in digital spending significantly boosts the performance of direct mail investments.
₁ "Multi-Channel Donors Give 3x More, Yet Report Reveals Just 3% of Nonprofits Leverage Multi-Channel Communications." 2021, Business Wire.
Tags: co-targeting digital fundraising direct mail donor acquisition nonprofits