Top Three Things to Consider When Choosing a Data Partner
Data partnerships are crucial collaborations for digital advertisers seeking to achieve their performance goals and ensure their long-term privacy compliance. But what are the key considerations that brands and agencies should have in mind when choosing a data partner?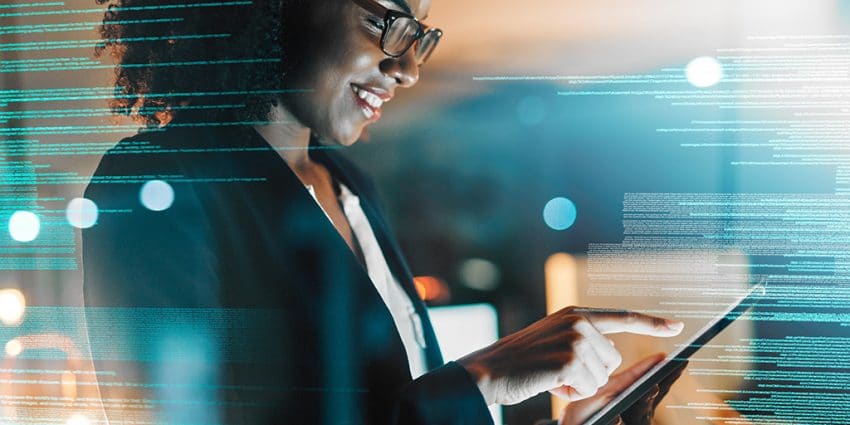 In a recent article that appeared at Digiday.com, I discussed the challenges brands face in activating their hard-won first-party consumer data to compensate for the loss of third-party cookies and other identifiers. It's a complex problem that deserves a closer look.
Many brands (and their agencies, for that matter) have traditionally relied on media targeting that utilizes third-party cookies and other identifiers even though they may have excellent first-party data collected from their customers. These brands know that their first-party data can power the personalized messaging and offers consumers expect—but they have varying degrees of ability to put that data to good use when it comes to prospect marketing.
That's where data partners come in. Partners can enrich a brand's own data with complementary information that cannot be gleaned from the brand's knowledge alone. Analyzing this new, enlarged dataset, machine learning finds correlations across millions of transactions and identifies consumers who are most likely to spend—allowing brands to offer even more personalized (yet privacy compliant) engagement with their current customers and target advertising to ideal "spend-alike" prospects with whom no direct relationship has yet been established. It's powerful technology that few brands can access without engaging a partner.
Here are the top three things that brands should keep in mind when choosing a data partner.
Your privacy compliance is only as good as your data partner's privacy compliance. Data providers are tasked with delivering the most performant data elements or pre-built audiences possible. But the ability to create very precisely targeted audiences also carries the responsibility to use permissioned data for which there is a clear "chain of custody" that begins with the individual consumer's expressed permission. Ensuring your data partner takes this responsibility seriously is necessary to stay on the right side of consumer sentiment and regulatory governance, and it will help prevent missteps and potential liability down the road.
Mind your data Ps and Qs: privacy and quality. Data providers you consider working with should have a clear explanation of the provenance of their data assets. Provenance relates to both privacy compliance and quality. Here at Wiland, we use the term "ethically sourced" to describe the provenance of the permissioned first-party data within our predictive platforms.

Because lack of insight into data provenance can lead to inaccurate media targeting or regulatory penalties, it's crucial to ask the tough questions: Does your data meet the latest and likely future standards of privacy compliance? How often is the data refreshed? How diverse are the sources from which it is composed? Is the data truly unique, or is it duplicative of other sources? Is there some way to test it before going all in? If a prospective data partner is reluctant to answer these questions, it may be due to weaknesses in their data provenance that they'd rather not disclose.

All the hype about first-party data? It's not hype. Creating the most effective digital audiences requires optimal use of three flavors of data: first-party data (customer information collected by a brand directly from, and with the permission of, its customers) along with second-party data (other brands' first-party data utilized in a secure data-sharing environment governed by privacy compliance) and third-party data (demographic and other aggregated information).

Your data provider should be able to tell you exactly which types of data are used in specific products or solutions, and specifically what role first-party data plays in their solutions. It's also fair to inquire about what adjustments they've made to wean themselves off of third-party cookies, mobile advertising IDs, and other traditional identifiers. Knowing these details provides clues as to how future-proof their data and services will be.
As I said in my piece at Digiday.com, "the new manifesto of the digital marketer is personalization and privacy." This is especially true as the advertising ecosystem moves away from third-party identifiers and toward addressable media targeting. I'm asked all the time how Wiland is handling these massive changes. My answer: we're full speed ahead. We've always believed that properly permissioned individual-level spending data and predictive analytics are the keys to successful, digital advertising. If anything, recent changes have reinforced that belief—and the fact that a trusted data partner can make all the difference.
Tags: data privacy digital advertising digital audiences first-party data second-party data third-party cookies