Trust, Relevance, and the New Marketing Ecosystem
Trust is built when marketing solutions respect privacy and demonstrate relevance. That requires vast, permissioned data and sophisticated analytics. The result for digital marketers? The ability to reach people who really want to hear their message.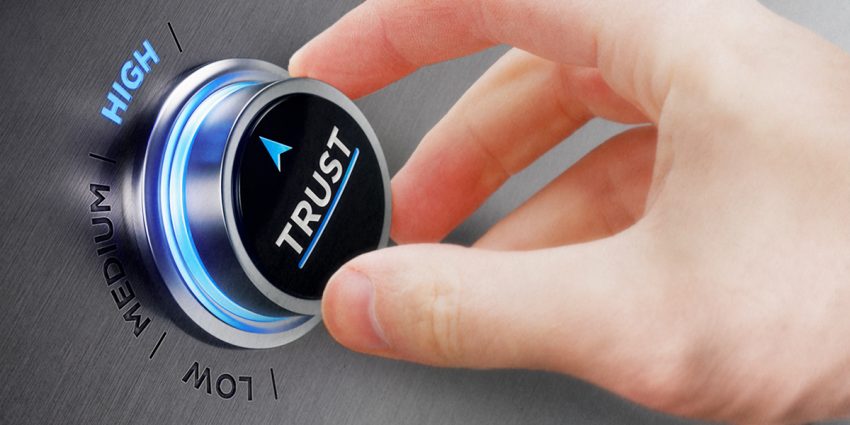 "Trust is the glue of life. It's the most essential ingredient in effective communication. It's the foundational principle that holds all relationships."
– Stephen Covey
The free-to-users, advertising-subsidized internet is arguably the greatest achievement of the modern media era. But it has also created a number of unfortunate consequences. Among its flaws is the proliferation of irrelevant advertising that most people choose to block or ignore. Additionally, the internet has created a trade-off of individual data privacy in exchange for the ability to consume much of its content.
There are similar examples of poor targeting and irrelevancy in other marketing channels, of course. But it is felt most keenly in digital, where being bombarded with irrelevant advertising becomes destructive to the utility and enjoyment of the internet and may result in a loss of trust in the entire advertising ecosystem.
But things are changing.
Brands and other organizations are learning how to collect properly permissioned, voluntarily offered individual data (zero-party data) in exchange for special offers, premium content, and other things of value. This data is important to publishers and brands alike, fueling insights that can inform everything from content and creative to product offering and personalization. One of the challenges that these brands face, however, is scaling and extending that customer data into large audiences for prospecting and acquisition campaigns. How do advertisers engage large numbers of people that they don't know but who act and spend a lot like the people they do know?
Is it possible to create a mutually beneficial marketing ecosystem in which all parties benefit? We believe it is.
Fortunately, there are privacy-forward collaborative data solutions that address this challenge. At Wiland, we have written about and sponsored research on this topic, and we are highly invested in delivering these solutions to our clients. This includes our industry-leading cooperative database—the largest independent cooperative database in the U.S. It contains ethically sourced, properly permissioned consumer spending and nonprofit donation data from thousands of organizations. It is continuously refreshed while also offering a valuable look-back of many years, enabling detailed analysis that informs predictive modeling of consumers' future spending behavior. It is by graphing and analyzing this vast data that we are able to produce the ultra-responsive multichannel marketing audiences for which we are known, along with proprietary enhancement data and keen business intelligence.
But it is all built on trust. The trust that consumers and donors have in our clients, and the trust that our clients have in us.
Our audiences, enhancement data, and insights—individually and in concert with one another—provide a competitive advantage to our clients, flowing as they do from our commitment to create a marketing ecosystem in which all parties benefit. We believe that with the proper data, technology, and privacy controls, we can achieve an increasingly beneficial advertising ecosystem for everyone.
With the proper data, technology, and privacy controls, we can achieve an increasingly beneficial advertising ecosystem.
Is it too lofty to envision a day when no impression is wasted? When no individual sees an irrelevant ad? That is a high bar, and we may never quite get there. But we are on a mission to achieve the highest level of precision and efficiency in connecting brands, publishers, and nonprofits with the people most likely to respond to their messages—people who want to discover the relevant new offers and appeals that come their way. This is the win-win that benefits everyone:
Consumers win because they only receive offers and appeals that are relevant to them and that enable them to discover things in which they are interested.
Brands win because their media dollars achieve the highest possible ROI.
Nonprofits win because their appeals reach the people who care about their mission and are likely to invest in their causes.
Agencies win because they are better equipped to achieve their clients' growth objectives.
We also believe that our employees here at Wiland win. They are part not just of a company, but of a mission to promote meaningful, mutually beneficial connections between brands and consumers and between nonprofits and donors.
Since our founding in 2005, we have been in the business of delivering a better future for everyone whose lives and enterprises we touch. Our products have fueled the success of thousands of brands and funded the missions of thousands of charities. We believe that we are making a positive difference in the world. But we won't rest until we get closer to achieving the goal of a marketing ecosystem free of waste and free of irrelevance—a marketing ecosystem built on trust.
Tags: advertisers custom audiences data collaboration data privacy